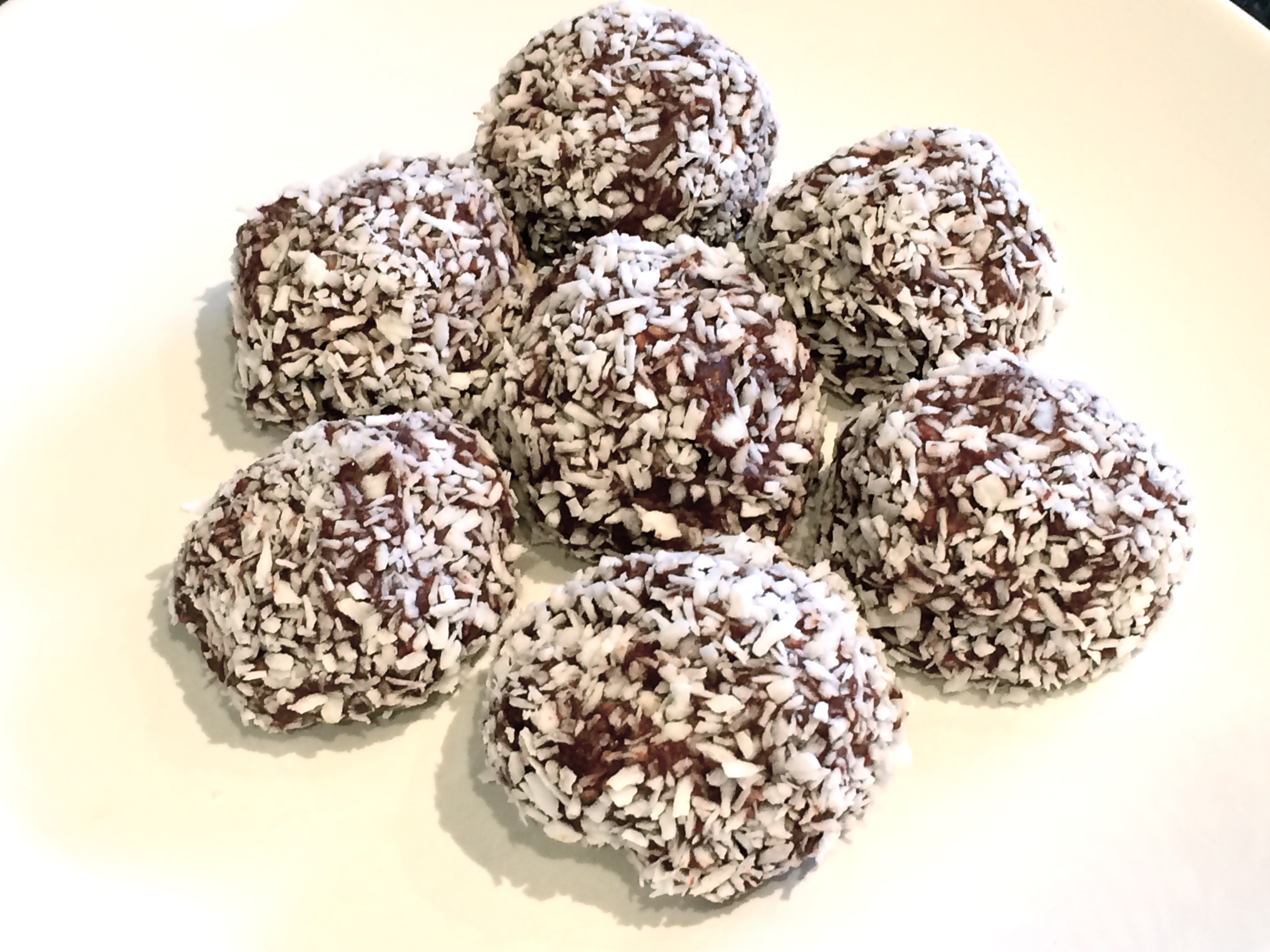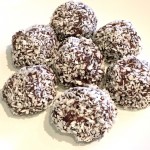 Chocolate Peanut Butter Snowballs
2014-01-15 15:12:51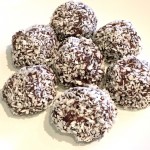 Serves 6
A protein rick chocolate peanut butter drop which satisfies every sweet tooth without the refined sugars.
Ingredients
1/4 cup Organic chunky peanut butter
1/4 cup Cocoa powder
2 T Raw virgin coconut oil
2 T Honey
2 T Unsweetened shredded coconut
(another 2T Unsweetened shredded coconut for dusting) - save this for later
Instructions
Mix all the ingredients together in a mixing bowel. Set aside.
Place the last 2 tablespoons of shredded coconut in a bowel to roll and dust the chocolate balls in.
Cover a small cutting board in aluminum foil. (This is so the peanut butter doesn't stick too tray)
Divide the mixture into small 1 inch balls, roll in the shredded coconut and place on a cutting board covered in foil.
Place in freezer for at least 30 minutes until they harden up and freeze.
Enjoy!
Notes
*It is also useful to have a small cutting board covered in aluminum foil so the snowballs don't stick to the tray.
K's Perfect Fitness TV https://www.ksperfectfitnesstv.com/