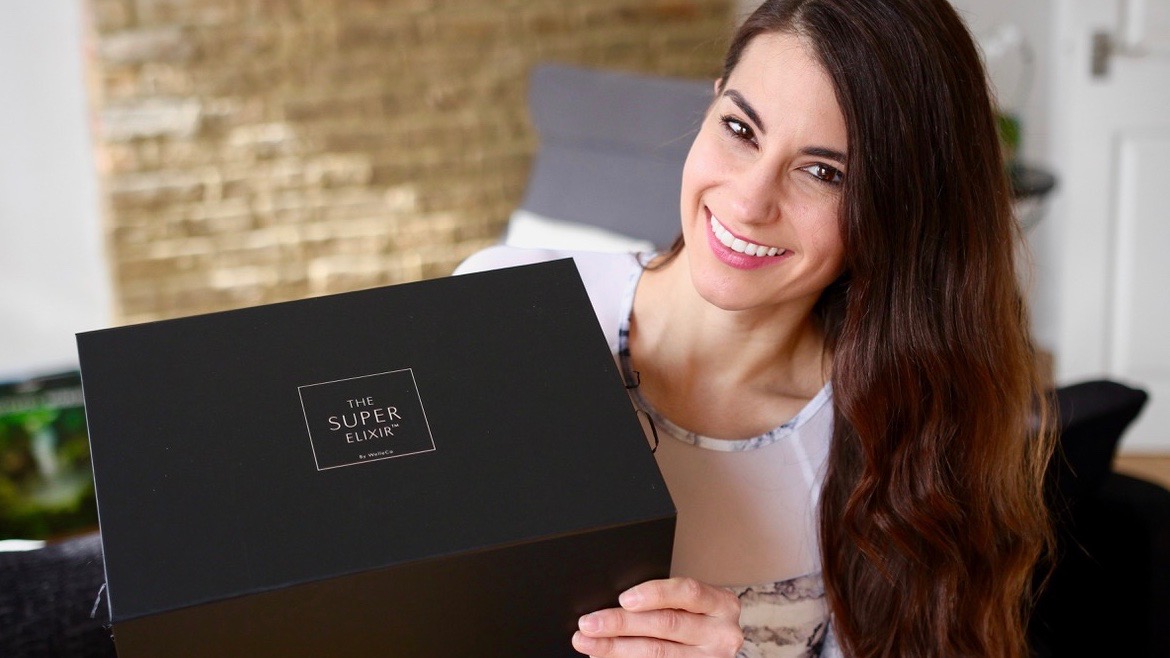 In my latest video I share Elle Macpherson's Secret to Health & Vitality and it really works for me too! It's something that really helped to amplify my energy levels, boost my immune system and has brought a sense of balance and wellbeing to my overall health.
Sometimes our bodies become acidic through stress, lack of sleep, poor diet, caffeine, alcohol, sugar, etc. And to feel alive and full of health again we need to bring our bodies back into an alkaline balance. But how do we do it? It's actually easier than you think!
I've tried and tested Elle Macpherson's secret to health and vitality which also improves your skin, hair and nails. I did the Super Elixir 30 Day Challenge, drinking one Alkalising Green Juice a day which replaces any vitamins and supplements you might be taking. And after one week, I was hooked! So in this video I'll be Unboxing The Super Elixir by WelleCo which is a high quality, organic, cold pressed and bio-live greens powder that is easily absorbed by the body.
Watch the video and if you want in on the alkalising action you can save 10% on all products on WelleCo's website with my Promo Code SUPERFITNESS until March 31st.